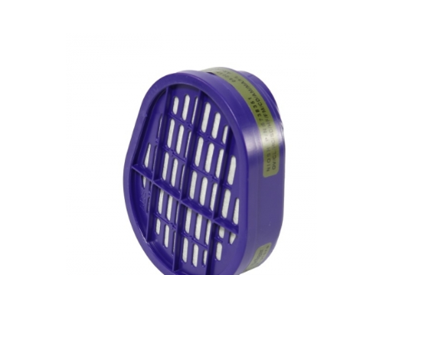 Draeger X-plore Gas Filter for Ammonia/Methylamine - Quantity of 20
DRAEGER 6738027, GAS & VAPOR FILTER CARTRIDGE, AM/MA, X-PLORE, BAYONET CONNECTION. For X-plore® Half Face Mask and Full Face Mask, Respirators.
Dräger X-plore® Gas and Vapor Cartridges

Gases and vapors are often invisible, odorless and tasteless. Therefore, it is especially important to wear the correct respiratory protection when working with hazardous substances. To ensure you are properly protected, at a minimum you must know what hazards are present, their concentration levels and when to change the cartridges. Cartridges are available for protection against a single gas family or many gas families in one. The gas cartridges are identified by a color code for easy and quick identification, as well as abbreviations for gas names.

Benefits of the Dräger X-plore® bayonet gas cartridges include:

• Low-profile, swept-back design provides unrestricted visibility.
• Large surface area lowers breathing resistance.
• Minimum shelf-life of 4 years.
• Many options and accessories available.
Draeger X-plore gas filter for Ammonia/Methylamine