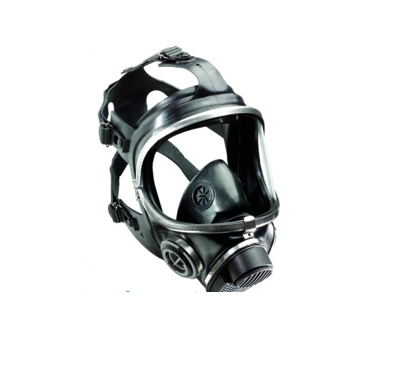 Draeger X-plore 5500 Triplex
Draeger R56655 X-plore® 5500 Full Face Masks, Twin Filter Air Purifying Respirators, with Stainless Steel Lens frame and Triplex Glass Lens, By Dräger
Dräger R56655 X-plore® 5500 Full Face Masks, Twin Filter Air Purifying Respirators, with Stainless Steel Lens frame and Triplex Glass Lens, does not include filters or cartridges. 
Dräger X-plore® 5500 Whether in the chemical, metal, or automotive industries, ship building, maintenance, supplies, or disposal: The Drager X-plore 5500 full face mask is the right solution for environments where not only increased respiratory protection is required, but also a clear vision is mandatory.

Benefits

Safe and comfortable fit A double sealing frame with threefold sealing edges offers safe protection and a secure fit for almost all face shapes. The mask body from durable EPDM ensures a great level of wearing comfort even during prolonged use.

Large field of view due to 180° lens from PC or Triplex The distortion-free lens with 180° wide angle guarantees a large field of view with excellent peripheral vision. There is a choice of impact-proof polycarbonate material (with plastic frame) or scratch-proof and chemical-resistant Triplex glass (with extra stable stainless steel frame).

Efficient ventilation systemThe efficient ventilation system with separate interior half mask ensures a fog-free lens and unobstructed view.

Versatile use The Dräger X-plore® 5500 is equipped with two lateral bayonet connections for use of the comprehensive Dräger X-plore® bayonet filter series.

5-point harness The comfortable 5 point harness ensures that the mask is easy and quick to don. Additionally, the wide strap design prevents the development of pressure points on the head.

Easy recording, servicing and management One universal size simplifies logistics and storage. An inside barcode allows for ease of recording and servicing the mask inventory.

Large field of vision The lateral location of the filters does not impede the field of vision of the wearer.