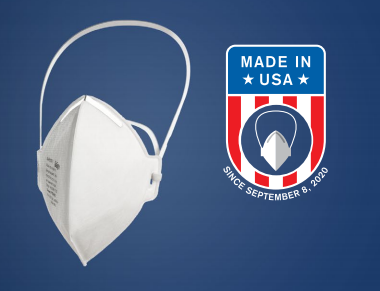 Draeger X-plore 1750 NIOSH Mask - Box of 20 - Universal size
For ground personnel working in dusty environments, lung protection is essential. The Draeger X-plore 1750 NIOSH, our next-generation particle filtering mask, offers distinct improvements in comfort and protection. And it's now made right here in the US.
HIGH PERFORMANCE, LOW BREATHING RESISTANCE
The X-plore 1750's CoolSAFE™ filter material combines low breathing resistance and high filter performance in one mask. CoolSAFE provides effective protection against fine dust and particles, according to NIOSH 42 CFR 84 protection levels N95 and R95. An odor version with an active carbon layer to remove unpleasant organic odors below the permissible exposure limit (PEL) is also available. The soft inner layer is hypoallergenic and repels moisture due to its hydrophobic properties – keeping breathing resistance consistently low when used for longer periods of time.
EASY TO DON AND DOFF
The continuous loop head harness of the X-plore 1750 is constructed from a stable, elastic textile strap that is easily donned and doffed – creating comfort with minimal pressure. The soft, tear-proof elastic easily stretches to fit various head sizes and prevent hair entanglement.